Beelinguapp

Popular language learning app with focus on increased gamification
Company
Beelinguapp
is a popular language learning app that teaches you to read and speak a new language with bilingual audiobooks
Team
1 CPO
1 Product Designer (Yours Truly 😉 )
Background
Learning languages has seen a boom during the COVID-19 pandemic, as several studies have shown. Beelinguapp wants its existing users and prospective users to have a stronger sense of progression and commitment to continued learning. The current product look and feel can be seen in the video below.
Mission
Design new features and redesign certain user flows with a goal of increasing Week 1 retention and CSAT scores (app store ratings).
---
The Approach
I conducted competitive analysis & exploratory research, digging into emerging trends within the ed-tech and language learning industry.
Some key areas for continued development include:
Personalization as a key to reengagement of users
Progress indicators and regular email reminders and push notifications
Importance of rewards (points, coins, achievement badges)
Social aspect of the app
Animations are key
Unlockable content based on user engagement
---
Opportunities

There were several opportunities and low-hanging fruits to redesign:
Once a user finishes a story, it was still listed under library, which doesn't provide a sense of accomplishment as expected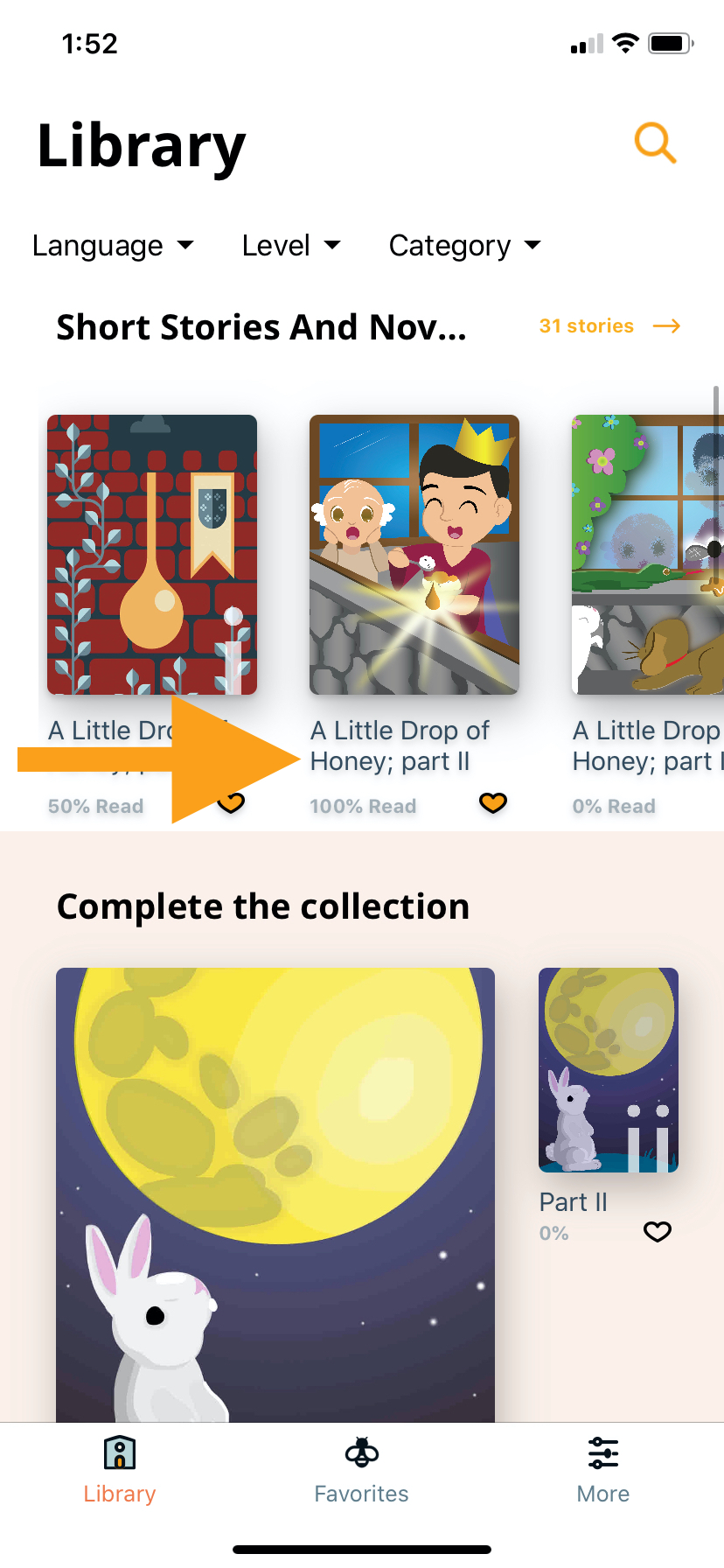 There are no rewards (points, coins, levels, badges, competition with friends/other users) that show growth within the app
There is a potential for a "big" celebratory moment when users finish a story or get the quiz right
Allowing the users to set goals could integrate both personalization and KPI tracking (time in app, # of stories read, # of languages, etc)
Lack of a profile tab (to track progress, change preferences, etc)

Users could use more encouragement and motivators after finishing a story (see screens below)
The main CTAs are currently "cancel", "read again", and provide opinion on the story, but without the option to exit or skip that screen. If the goal is to keep users on the loop, the secondary button "go to stories list" should be even stronger, something like "start your next story" and make this be the primary button,and make it possible for users to skip the review screen.

---
Brainstorming & Ideating
After presenting the hipotheses and research findings to the CPO, we decided to move forward with the idea to incorporate achievements badges, given that the research shows that the level of effort to implement them is low, compared to the coins and points, and they are proven to have a high impact.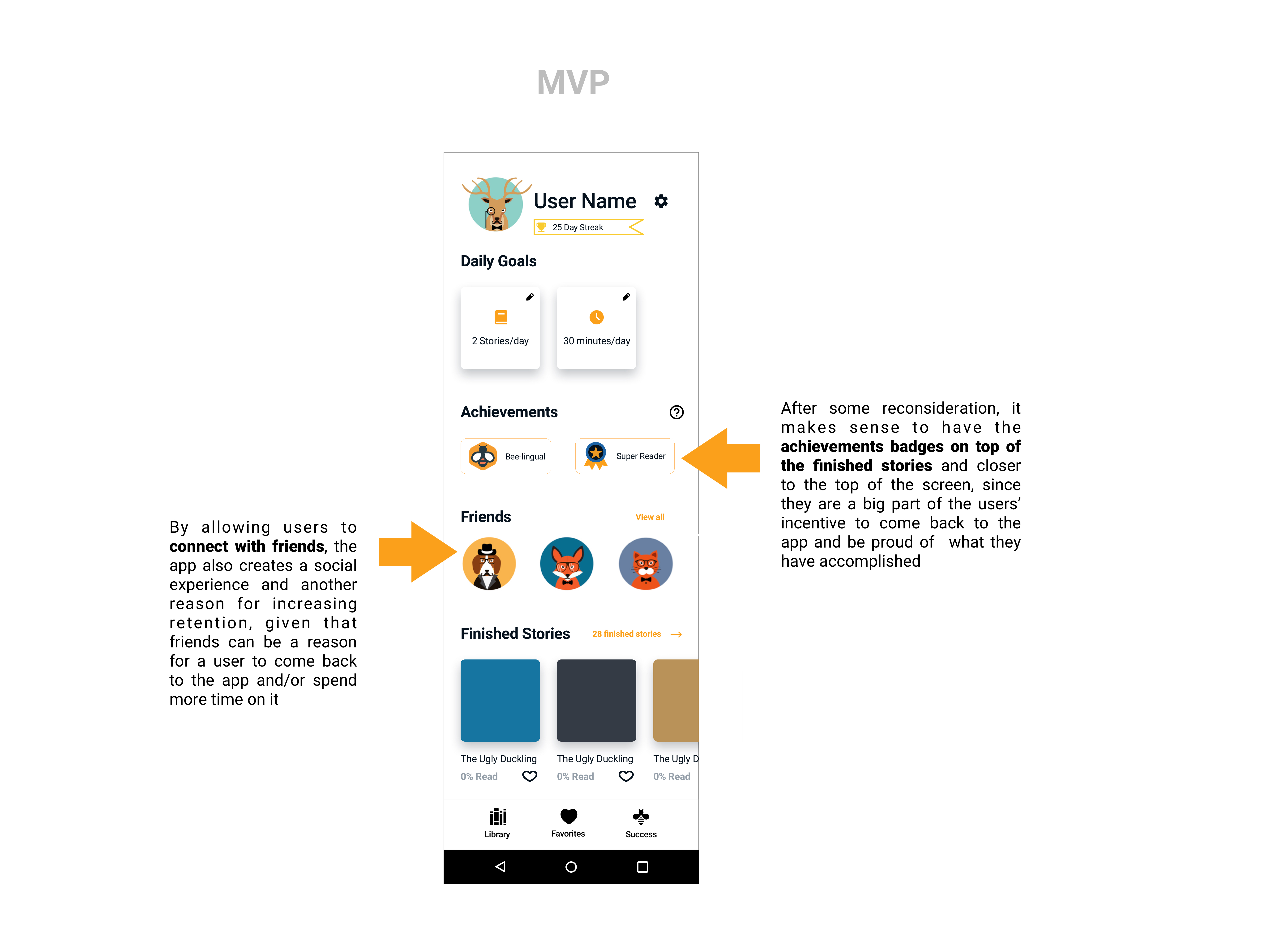 ---
Measuring Success
This project had two main KPIs for us to track:
1) Increase Week 1 retention by 25% for subscribed users
As the team continues to implement my redesigns, we will continue to see slow upward trends on Week 1 retention.
2) Increase CSAT score (via App Store reviews)
iOS and Android app reviews have trended upward, and have stayed above 4.6 / 5 stars.
Future Recommendations
Design celebratory screens for when users finish a story and receive a new badge
Create unlockable content based on progress within the app
Allow for more personalization of the overall app experience